Saturdays from 3 PM – 6 PM
This program is meant for the novice cake baker
We believe in starting with basic classical methods and techniques for training so that once you qualify as a trained chef you can apply your new skills in any kitchen globally.
you are interested in building your cake baking skills to a higher level and learning how to make cakes that not only taste great but also look great, then the beginner's cake decorating course is perfect for you. We start from the base and make our way upwards towards understanding how to finish a cake. You will learn to bake, assemble and decorate. We cover 5 basic flavors and 5 themes in the beginner's course.
Classes run on Saturdays from 3 PM – 6 PM. We require minimum of 2 students to run the class.
| Cake 1 | Cake 2 | Cake 3 | Cake 4 | Cake 5 |
| --- | --- | --- | --- | --- |
| Pastel Cake | Floral Cake | Naked Cake | Rainbow Cake | Chocolate Cupcakes |
| Vanilla Genoise | Chocolate Genoise | Red Velvet Cake | Vanilla Pound | Ganache Filled |
| 2 x Colour Buttercream | Fondant Covering | Frosting | Ombre Buttercream | Fondant Figurines |
| Fondant Name | Painting | Real flowers & fondant | Filled with Candies | Piping Flowers |
Building your cake baking skills to a higher level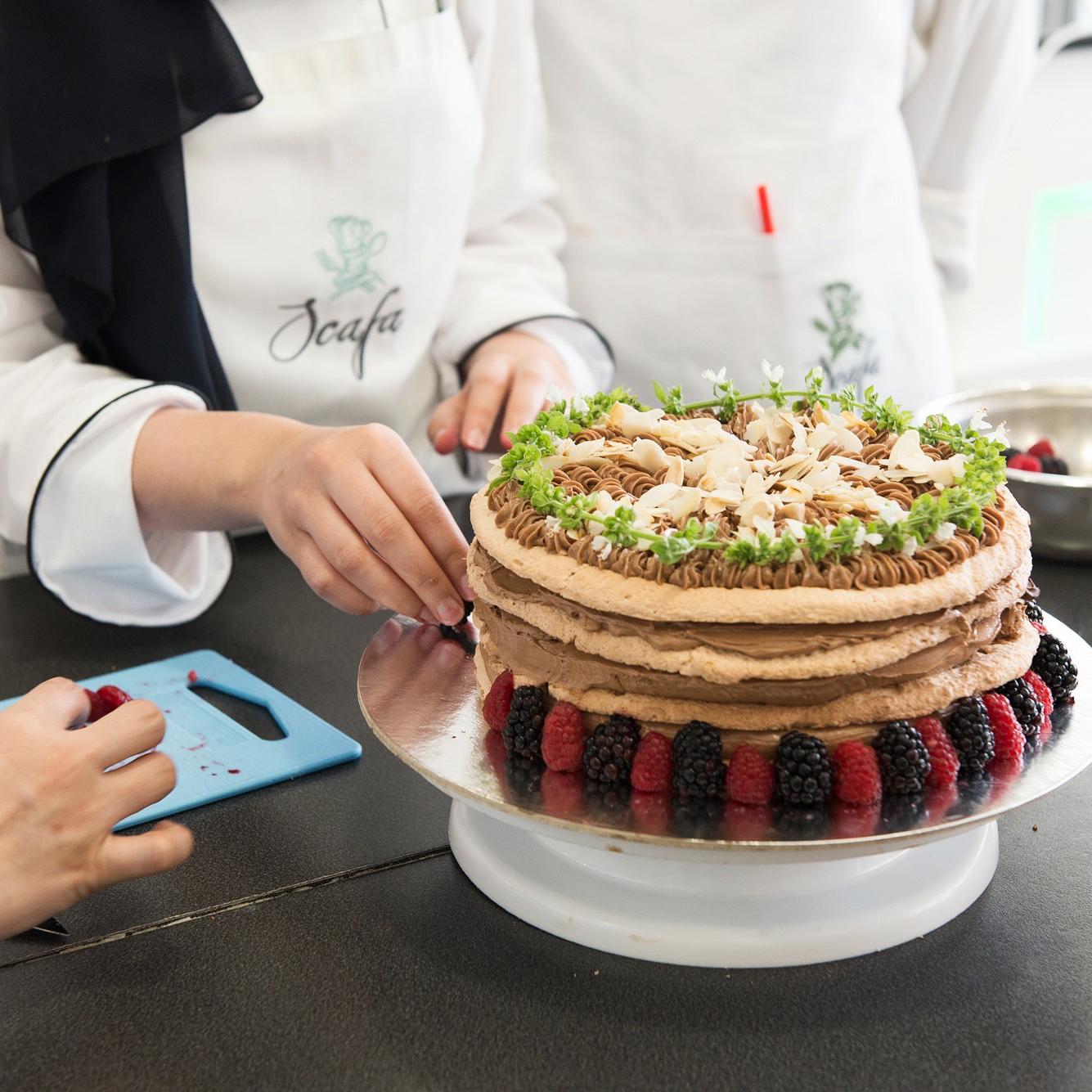 Fees, outline and
Application form