6 Months / 26 weeks for Full Diploma
Classical French techniques & Restaurant management skills
26 weeks course: 1,120,000 PKR
(6-Part Installment)
OPTIONAL Advanced Diploma Fee 550USD
The Combination Program is the ultimate 360° advanced skills for kitchen operations of a fine dining standard
The Combination Programme is a combination of the Pro Kitchen and the Pro Finishing Programme OR Pro Pastry. While, students completing the Professional Kitchen Programme are accepted into the industry as Commis-level chefs, when combined with the Professional Finishing Programme, students are armed with 360° advanced skills for kitchen operations of a fine dining standard. The programme runs for 6 months.
- The first 3 months will be the Professional Kitchen Programme where classes are held 5 days a week from Monday to Fridays, 9:30 AM to 2 PM.
- The next 3 months will then be the Professional Finishing Programme where classes are held 6 days a week from Monday to Saturday, 10 AM onwards, or Professional Pastry which is 5 days in a week like the Kitchen Programme.
The Pro Kitchen is a 3-month program and results in international certification from City & Guilds of London. Our Pro Kitchen program not only offers the benefits of exposure in the Hot Kitchen but also allows for international acknowledgment of that time and experience you gained here under the guidance of our efficient Chef Instructors. The Programme focuses on teaching all the fundamental techniques for cooking and food handling and prepares students to become professional chefs in any restaurant kitchen globally. Students will spend approximately 70% of their time learning culinary techniques (French classical) with the remainder of the program devoted to the application of these acquired skills to world cuisines. The program runs for 3 months and classes are held 5 days a week from Mon – Fri, 9:30 AM to 1:30 PM. All subjects are developed and taught in a practical environment (90% hands-on) where students will be able to learn, understand, create and develop their skills in cooking.
SCAFA's Professional Pastry** program is the best curriculum in Pakistan dedicated to teaching pastry to students aspiring to attain professional pastry standards. Classes run 5 days a week from Monday to Friday for 13 weeks from 9:30 AM – 1:30 PM. The first 11 weeks are about building pastry skills and practicing these skills alongside or combining other techniques. The last 2 weeks are focused more on catering & production where students will be running the school cafe known as SCAFE. The focus of this experience is to give the Pro Pastry students the chance to develop concepts and be creative in a "real-time" environment. The final stage of the program is a 3-day practical and written assessment. This 400+ hour program focuses entirely on pastry and related areas such as the science behind pastry, pastry and baking basics, measurements, cake decorating, chocolate, sugar work, hot and cold desserts, bread, and much more.
The Professional Finishing Program prepares you for the finer aspects of the culinary arts and the business of running a restaurant. This program runs for 13 weeks and students will learn skills ranging from running a business in the hospitality industry, menu development and costing, purchasing and managing produce, professional service, fine dining preparation, presentation and plating, palate development, and restaurant operations. This program can only be taken if the Professional Kitchen/Pastry Program or a culinary program like the structure of the Pro Kitchen program has been taken. For intakes on the Pro Finishing option please connect with SCAFA Lahore.
We believe that students who join any of our programs would be gaining one or all these 4 critical areas:
- Building extensive knowledge about the kitchen and the techniques of cuisine and/or pastry chef
- Build speed in being able to manage multiple tasks at one time and being able to produce results faster
- Build organization skills in managing workspace and cleanliness of workspace
- Being a good team player for joint tasks
- Gaining leadership and training skills in a kitchen
Students who successfully complete the Professional Kitchen program can register and sit for the Diploma in Culinary Arts and Advanced Diploma in Culinary Arts with our Swiss Partner BHMS. This is an additional fee of 400 USD for each diploma.
Food and preparatory skills, have team management and leadership skills.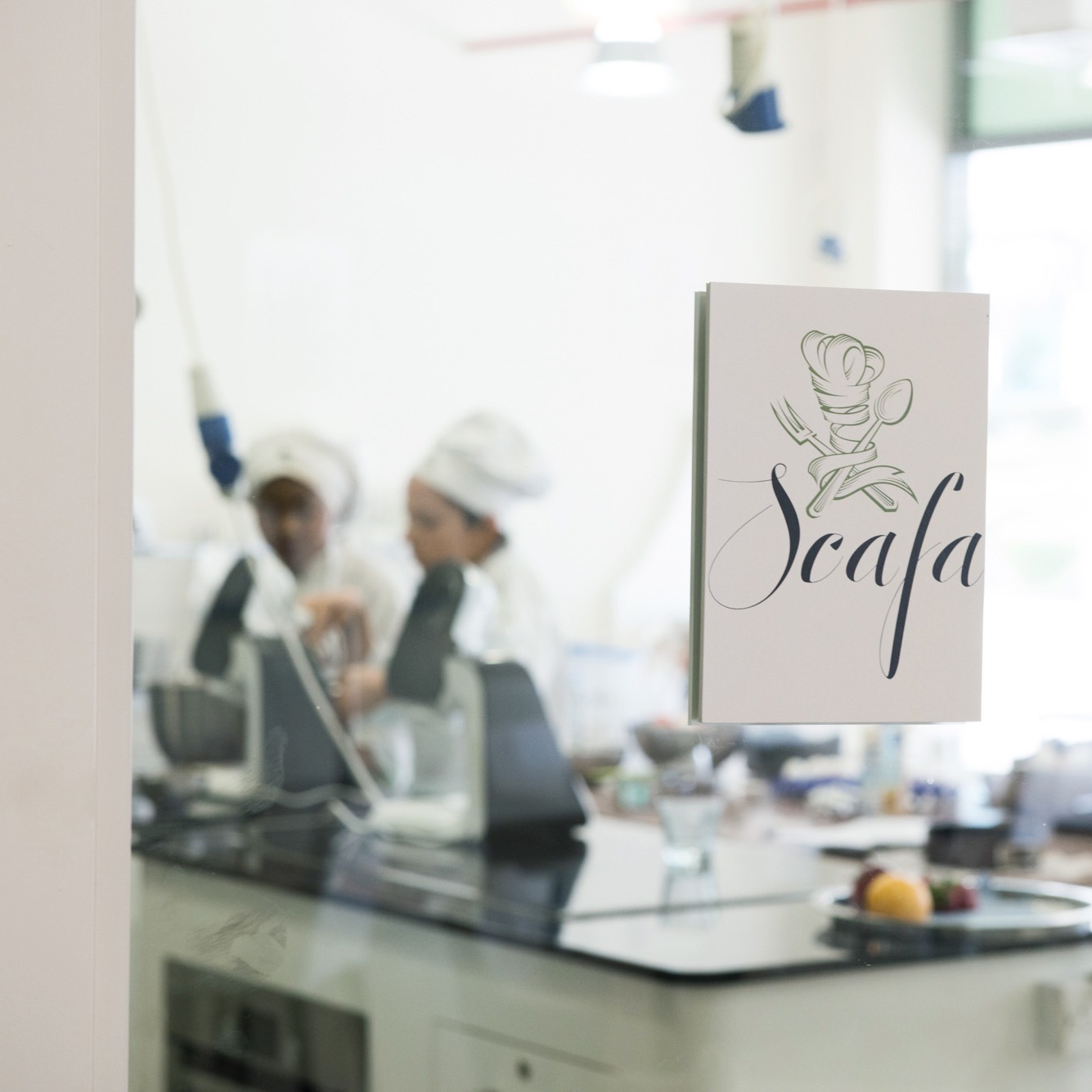 Fees, outline and
Application form