3 Months / 13 weeks for Full Diploma
No previous skills required
Classical French techniques
Modular weekly options available
1 week module: 55,000 PKR
4 weeks module: 195,000 PKR
13 weeks course: 660,000 PKR
(3-Part Installment)
OPTIONAL Diploma Fee 550USD
The Pastry Program is the ultimate pastry and baking qualification in Pakistan
Learn professional techniques from basics upwards to build your skills as a talented pastry chef. The best curriculum in Pakistan dedicated to teaching pastry to students aspiring to attain professional pastry standards. Classes run 5 days a week from Monday to Friday for 13 weeks; timings vary for morning batch and afternoon batch.
This 13 week program focuses entirely on pastry and related areas such as the science behind pastry,
pastry and baking basics, measurements, cake decorating, chocolate, sugar work, hot and cold desserts, bread, and much more. We believe that students who join our program would be gaining one or all these 4 critical areas:
• Building extensive knowledge about the pastry kitchen and the techniques of a pastry chef
• Build speed in being able to manage multiple tasks at one time and being able to produce results
faster
• Build organization skills in managing workspace and cleanliness of workspace
• Being a good team player for joint tasks in the pastry program (catering activity) as well as a good leader during the restaurant week of the program which is during week 12 of the program
Food and preparatory skills, have team management and leadership skills.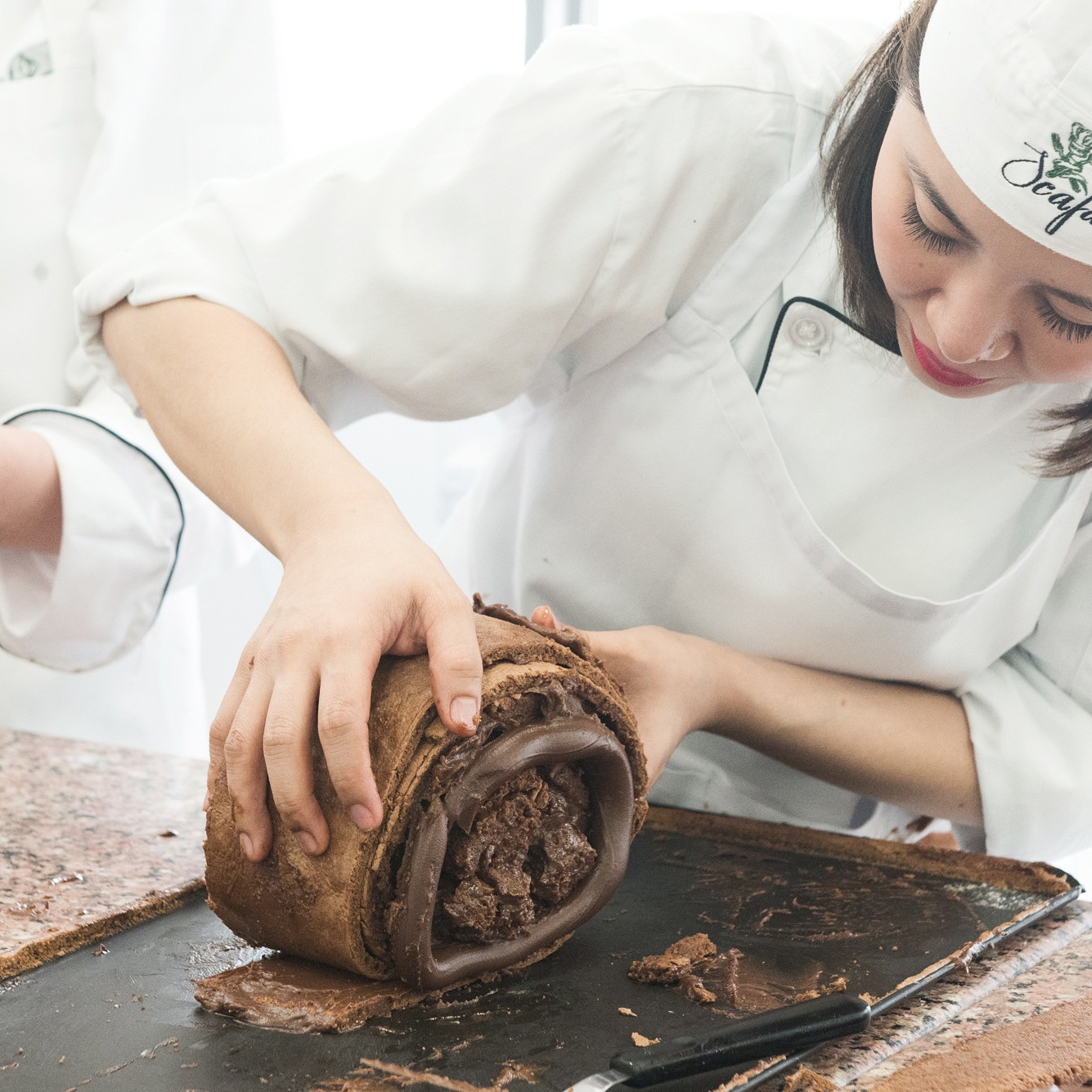 Fees, outline and
Application form