3 Months / 13 weeks for Full Diploma
No previous skills required
Classical French techniques
13 weeks course: 660,000 PKR
(3-Part Installment)
OPTIONAL Diploma Fee 550USD
The Professional Kitchen Program is a classical chef training program.
We believe in starting with basic classical methods and techniques for training so that once you qualify as a trained chef you can apply your new skills in any kitchen globally.
Our Pro Kitchen program not only offers the advantages of exposure in all areas of cookery, but it also allows for international acknowledgment of that time and the experience you gained here under the guidance of our talented team of culinary instructors. The program focuses on teaching all the fundamental techniques of cooking & food handling in cold kitchen, hot kitchen, butchery, pastry kitchen and international flavors; it also prepares students to become professional chefs (entry-level) in any restaurant kitchen globally.
Students will spend approximately 70% of their time learning classical French culinary techniques (adapted to the market they are training in) along with the remainder of the program devoted to the application of these acquired skills to international cuisines and pastry techniques. All subjects are developed and taught in a practical environment (90% hands on, 10% theory) where students will be able to learn, understand, create and develop their skills in cooking. The program ensures that students gain skills individually and as a group; by the end of the program, all students will have increased knowledge of food and preparatory skills, have team management and leadership skills, and finally have developed time management and organisational skills.
Food and preparatory skills, have team management and leadership skills.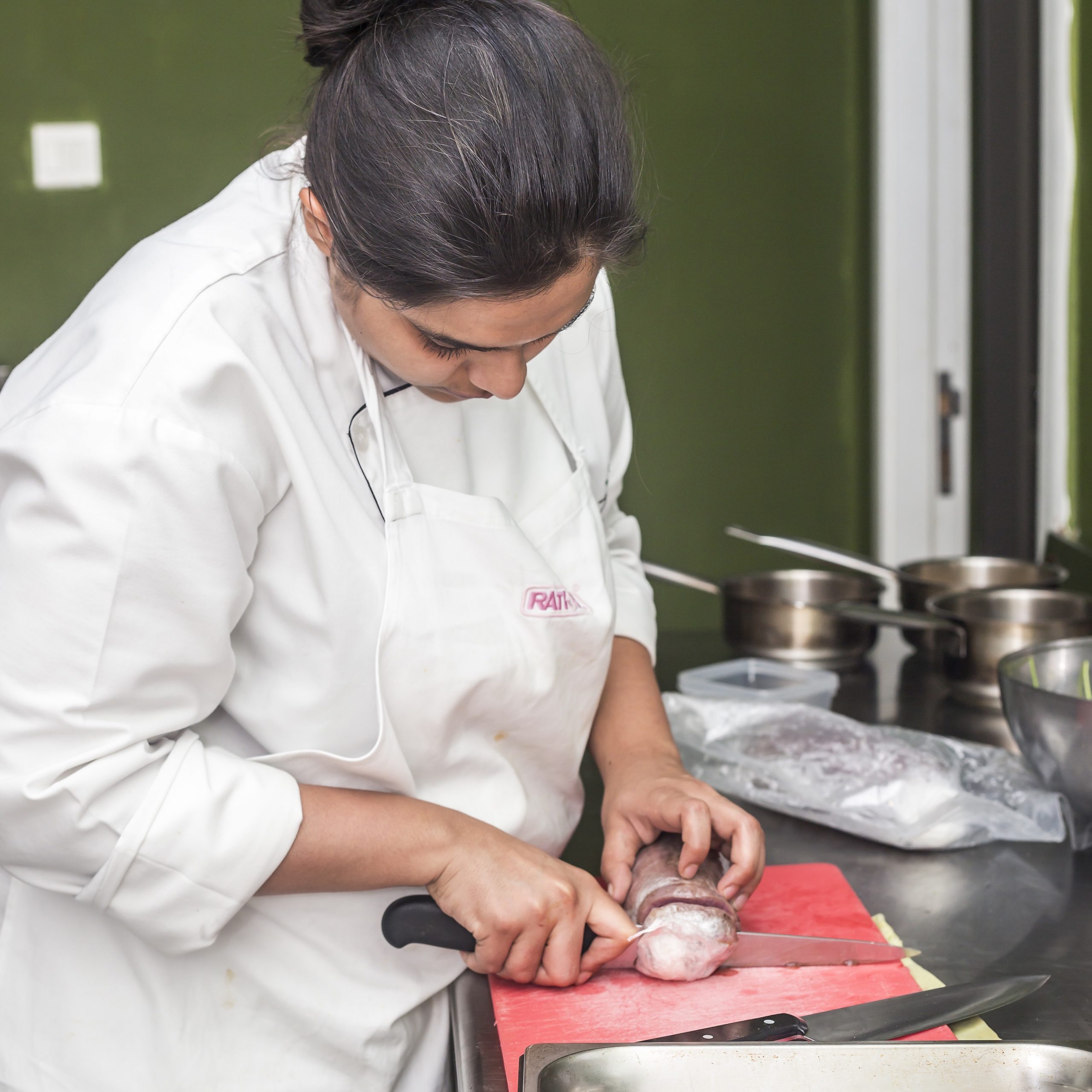 Fees, outline and
Application form